A little something different this month, because quite frankly, some recent real estate statistics are a little depressing. On September 16, my very good friends at Peak Golf will be sponsoring the annual Lions Bay Golf Tournament and I am delighted to support their efforts alongside several other great pros in the community! Who wants to join me on the links? I'll be measuring the marshmallow long drive!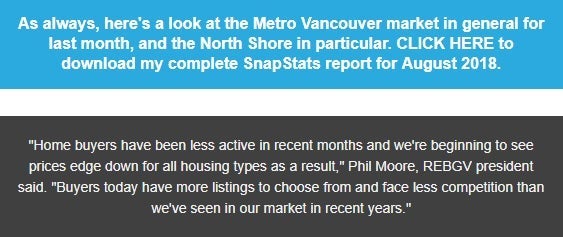 West Vancouver Detached
is a 5% Buyers Market with homes selling on average 4% below list price. There were 527 listings last month, and only 27 sales, which is down 16% from July. Average sale price was $2.5; this hasn't hit over $3mill all year. In my beloved Village of Lions Bay, there were 20 homes listed for sale in Lions Bay last month and 2 sales.
North Vancouver Detached
is Buyers at 9% while Attached is still a Sellers Market at 32%. The most active price band is detached homes under $1-1.25; homes are selling about 8% below list price. The average price is down to $1.5. In attached, $400-500,000 properties are enjoying a 61% sales ratio.
If you're curious about how my on purpose marketing plan can help your West Vancouver home buck the trend, or if you have an investment condo to sell, now is a great time to talk to me about your options.